Hardwood Floor Refinishing, Wood Floor Repairs & Hardwood Staining
SIGNATURE HARDWOOD FLOORS IN VANCOUVER, WA OFFERS FREE CONSULTATIONS
When you have hardwood flooring that needs to be refinished, Signature Hardwood Floors will get the job done in the Vancouver, WA area. We will replace affected boards, make repairs or do refinishing. We're also able to lace in new hardwood flooring to existing hardwood floors while matching the wood's appearance. We will also make repairs in the case of:
Damage from something being dropped
Water damage from an appliance
If your floors just need more shine, we can also re-coat them. We are also able to dye natural maple floors. Call 360-831-3027 today to have your floors fixed up.
Hardwood Floor Repairs
SIGNS YOU NEED TO REPAIR YOUR HARDWOOD FLOOR
You should always keep an eye on your floors to notice when they need repair. It doesn't always mean they need to be refinished, but perhaps some touching. Signature Hardwood Floors is one of the very few that can dye maple floors and has the expertise that you can rely on. To find out if your floors need repair:
Locate your most heavily trafficked area.
Put a few drops of water on the floor and watch what it does.
If the droplets stay where they are, your wood is in good condition.
If the water soaks into the wood slowly or leaves a dark spot, your floor will need refinishing.
Repeat in other areas of the floor.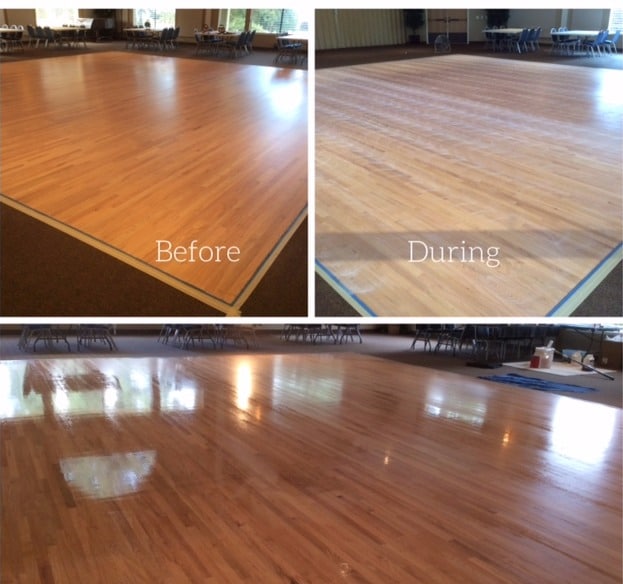 If your floor shows signs of damage, it's best to call a professional. Contact Signature Hardwood Floors in Vancouver, WA today to have your floors taken care of.